Intro to Newsletter 14.august 2015
Norwegian:
Sommer hos BALDRON – er som alltid bygging og utvikling av hagen. WWOOF- frivillige fra USA, UK, Tyskland, Slovakia og Italia hjelper med stor entusiasme, mot at de lærer håndverk og økologi. Permakultur og det biodynamiske i skjønn forening.
I regnperiodene rakk vi å overhale nettsidene og nettbutikken. Ta en titt (og gled deg til at det snart blir enda bedre).
Høstprogrammet gjenspeiler mangfoldet i hagen. Aldri før har vi hatt så mange kurs og foredrag!
Det sentrale tema for de neste ukene er "livskraft". Hvordan kjenne og vurdere, hvordan styrke og utvikle det levende? Fra "Empathic Food Testing" og intuitiv planteobservasjon (kommende helg, med Antje Schmidt) til Wilhelm Reichs forsking rundt "orgon" (ved dr. Andreas Meyer), fra økologisk trepleie til Earth Healing rundt Oslos vassdrag med geomanti-mesteren dr. Gregor Arzt: Den felles tråden er det vitalenergetiske i mennesket og i naturen. Vi har hentet mestrene fra utlandet, de virkelig store innen sine fagfelt. (Om vårt eget arbeid med biene og med blomstermedisin skal vi berette en annen gang).
Du finner alt på vår nye events-side baldron.org/events. Siste oppdateringer er å finne på våre facebook sider, framfor alt på facebook.com/baldron.no (husk å "like" oss, så blir du oppdatert over arrangementene).
Med lys og varme
Marianne, Raphael og Baldron teamet
PS. Vi vil samtidig introdusere «Månedens produkt»: Vi sitter nemlig inne med så mange godt bevarte hemmeligheter. Vi er jo ikke egentlig en butikk, vi bare prøver å formidle kunnskap og viktige ting. Noen av dem havner bare i våre hyller
…
Lily er et slikt produkt: En helbredende plante utenom det vanlige, en perle fra brasiliansk folkemedinsin – videreutviklet med farmasøytisk kunnskap og omhu til å bli verdens mest potente Aloe-preparat. En som hadde klart å finne det i nettbutikken vår, utbrøt: «Men dette produktet er jo så viktig at det burde være deres hovedprodukt!
»
 Det kan nok hende at han har rett. Les mer om den utrolige historien bak Aloe arborescens som kurerte paven – lengre ned.
Read more
---
English:
Touched by the living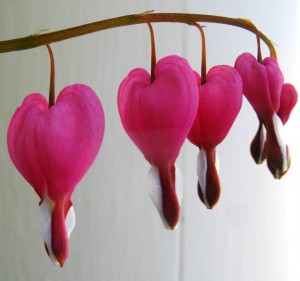 Sommer at BALDRON – that is (like in earlier years) ecological housebuilding and developing the gardens. WWOOFing volunteers from the USA, UK, Germany, Slovakia and Italy are helping with great enthusiasm, in exchange for learning crafts and ecology. Permaculture and biodynamics are coming together in an ecstatic summer union….
In the periods of rainfall we have had a chance to brush up our websites og webshop. Check it out (and be optimistic together with us that they will become even better – and more international).
The full program mirrors the multitude in the garden. Never before have we had so many courses and lectures!
Too far to travel to Oslo for the international Beedynamic traning or for a weekend seminar (in German  with translation into Norwegian or in English)? In the events list you will also find a few tips for events outside Norway. We recommend especially the keynote speech of our coworker and friend Renzo Celani at "Medizinische Woche", Europes largest and most important conference within natural medizin since 49 years.
The central theme for the next weeks is «life forces» / «vital energy». How to sense and value, how to protect and develop the living? From "Empathic Food Testing" and intuitive plant observation (this coming weekend, with Antje Schmidt) to Wilhelm Reichs research on "orgon" from his Oslo years (with Dr. Andreas Meyer), from ecological treecare to Earth Healing around Oslos rivers and lakes with geomancy trainer Dr. Gregor Arzt: it is all about the live energy in nature and in the human being. We have engaged the masters from Europe, the real experts in their domain. (About our own work with the bees and with flower essences we shall write in our next newsletter)
You find everything on our new event site baldron.org/events. And the latest updates on our Facebook sites, especially facebook.com/baldron.no (remember to «like» us, so you always get the newest info).
With light and warmth from the heart of the lion-month of August
Marianne and Raphael and the whole Baldron team